Teguar Industrial PCs used to Manufacture Face Shields for Healthcare Workers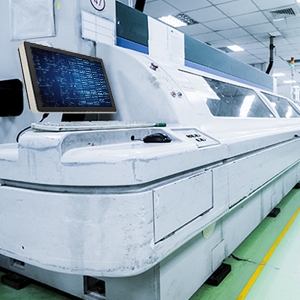 A manufacturer in Wisconsin, which mostly produces machinery and parts for other manufacturers, has switched gears and begun making medical face shields for healthcare workers, to protect them from COVID-19. Because this manufacturer supplies parts and materials for other manufacturers, it already had almost all of the necessary parts in inventory. The manufacturer was able to build two customized mask-building machines very quickly, and turned to Teguar for the computer hardware piece.
The TP-5040-22 Industrial All-in-One PC turned out to be the right computer for the new machines. The high definition, 21.5" PCap touchscreen acts as an HMI (human machine interface) on the face mask building machines. Industrial machinery produces several challenges for computers. Machines vibrate, they produce heat, and they can stir up dust and particles in the air. This manufacturer needed a computer that can withstand mechanical vibrations and dissipate heat efficiently without a fan. The TP-5040-22's Intel Skylake Core i5 CPU provided the right amount of processing power and the computer's low power consumption was ideal.
Teguar had these PCs in stock and moved this order to the highest priority. The entire process was remarkably fast. The parts manufacturer received a call on a Friday about potentially making face shields. By Sunday, just two days later, the company had built the two machines, installed the computers, tested the design, and produced 80,000 face shields. The manufacturer plans to produce a total of at least 350,000 face shields, to help protect healthcare workers and slow the spread of Coronavirus.
Teguar commends the efforts of all the healthcare workers, essential employees, and manufacturers, such as this one. At Teguar, our Tech and Operations Departments have been working in overdrive to maintain normal lead times for all of our customers, while expediting COVID-19 orders, such as the one above. We're glad to be part of the solution in this global pandemic.
---
For more information, visit our COVID-19 Communications Center or contact us to discuss your project.