Teguar Joins the Ranks of Five Time Inc. 5000 Honorees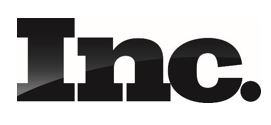 Today, Inc. Magazine revealed that Teguar Corporation is No. 3394 on its annual Inc. 5000 list, a prestigious ranking of the nation's fastest-growing companies. The list represents a unique look at the most successful companies within the American economy's most dynamic segment—its independent small businesses. Intuit, Zappos, Under Armour, Microsoft, Patagonia, and many other well-known names gained their first national exposure as honorees on the Inc. 5000.
Founded in 2010, Teguar Corporation has been in existence for 10 years. Fifty percent of those years, Teguar has made the Inc. 5000 list for America's fastest growing companies. Today, with around forty employees and a decade behind them, Teguar is a little less "start-up" and a bit more "enterprise". Teguar has continued to keep the fast growth pace set from the beginning, making the Inc. list in 2015, '16, '17, '19, and now in 2020. Inc. 5000 ranks companies by their three-year growth rate. Between '16 and '19, Teguar's growth rate was 111 percent, securing the #3394 spot on the list.
Reflecting on 2020 in light of the past ten years, company founder Jonathan Staub said "It has been an amazing journey full of challenges and growth, and we enjoy pushing forward every day. 2020 has been particularly challenging due to COVID-19 but thankfully, as a business and a community of employees, we have been minimally impacted and able to contribute to the fight against COVID in meaningful ways. So far it has been a lesson in adaptability and perseverance."
When asked about how he felt about making the list for the fifth time, Staub said "making the list five times is evidence that Teguar's success is not just due to a growing market. Teguar's success is due to a company culture of working to deliver excellence every day. This takes dedication, drive, and a high-performance team."
Teguar is an industrial and medical computer company whose products have a lifespan of six plus years. Growth in revenue has come from high customer retention as well as consistent expansion of the customer base. Teguar is grateful to the many customers and business partners that have made a high growth rate possible, and looks forward to more years on the Inc. 5000 List.
Complete results of the Inc. 5000, including company profiles and an interactive database that can be sorted by industry, region, and other criteria, can be found at www.inc.com/inc5000/2020. The top 500 companies will also be featured in the September issue of Inc., available on newsstands August 12.
---
About Teguar Corporation:
Headquartered in Charlotte, NC, Teguar is a leading provider of industrial and medical computers and rugged tablets. Teguar computers are designed to perform in extreme environments including manufacturing floors, clean rooms, emergency medical rooms, and even outdoors in all weather types. The dynamic and experienced team keeps up to date on changing industry trends across all the sectors served, from industrial automation, to healthcare, to clean room manufacturing. Teguar also provides OEM/ODM services for customers needing an innovative, unique solution. With Teguar Computers, customers can build a reliable system and experience a fast return on investment.