Technical Articles & Industry Trends
Importance of Working with an ISO 9001:2008 Certified Supplier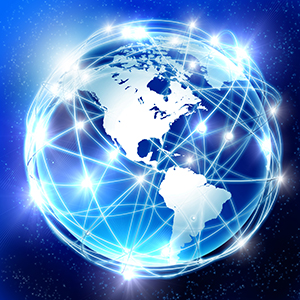 A reliable supply chain is the backbone of any successful company. The best suppliers provide you with consistent value in every facet of interaction; value that you can always count on. But when evaluating a new supplier, how can you be sure that you will receive the high level of quality that you expect? How do you ensure that your valuable time is focused on critical operations, and not on chasing after suppliers to provide a merely adequate outcome? Enter the ISO 9000 series developed by the International Organization for Standardization.
What is the ISO 9000 Series?
The ISO 9000 series is a set of international standards developed to establish and maintain consistent quality in an organization's business processes.. This is especially critical given the growing trend of international and global sourcing of needed materials and equipment. By adhering to detailed guidelines for quality management, companies can create a culture of repeatable excellence that ensure the same quality outcome every time.
Within the ISO 9000 series are standards including requirements of a quality management system (QMS), guidelines for performing internal and external audits, and recommendations for improving the efficiency and effectiveness of a QMS. The ISO 9001 section of the series was recently updated in 2015 from the previous standard developed in 2011, and is defined as, "An International Standard that gives requirements for an organization's quality management system (QMS), and is the only standard in the ISO 9000 series that can be used for conformity assessment."
Organizations that are ISO 9001:2008 certified adhere to a strict set of requirements promoting consistency in their QMS. The ISO 9001 standards serve the purposes of:
A. Proving a demonstrated ability to consistently provide products and services that meet customer and applicable statutory and regulatory requirements.

AND

B. Enhancing customer satisfaction through effective application of the system, including processes for improvement of the system and the assurance of conformity to customer and applicable statutory and regulatory requirements.
Why opt for an ISO 9001:2008 certified company?
When you choose a new supplier, it is crucial to determine if they can:
Deliver your desired results consistently.
Provide a maximum return on your investment.
Resolve issues expeditiously.
Companies that become certified have voluntarily chosen to do so; actively seeking to be held accountable for the quality of their operations and procedures. Awarded by a third-party, the certification guarantees clients that they can expect the same high-quality experience each and every time.
To elaborate, here are a few of the benefits of working with an ISO 9001:2008 certified company:
Quicker Problem Resolution
Should a problem arise while working with an ISO 9001 certified organization, the controls and processes outlined in their QMS will enable an expedient solution to the issues. The QMS will include a means of collecting feedback from customers, analyzing that feedback, and initiating fast and efficient corrective actions. Rather than waiting for weeks or months for a resolution, an ISO 9001 supplier will already have a procedure in place to handle any potential issues that arise.
Consistent Deliverables
By choosing an ISO 9001 certified company, you can be assured that your product(s) will undergo a consistent workflow process, every single time. The decreased variation rate in operations translates to consistency in the final product and the ordering process.
Meeting Customer Requirements
A primary focus of the ISO 9001 standards is for suppliers to adopt a QMS that includes preventative measures to ensure continued quality. When properly implemented and maintained, a good QMS will ensure that all of the customer's needs and expectations are met; including product or corporate compliance with any applicable regulatory requirements.
Maintaining Certification Status
It is one thing to secure an ISO 9001:2008 certification, but it is another to maintain this designation. An ISO 9001 designation is not a lifetime membership. Each ISO 9001 company continues to be audited regularly to ensure continued compliance with the applicable quality management standards. For them, getting the certificate is not the end of the road, but the beginning of an ongoing process.
Continual Improvement
Continual improvement is one of the main pillars of the ISO 9001 standard. Vendors who adopt this culture guarantee that they make all the efforts to ensure that all the processes are run efficiently. Additionally, certified companies are required to continuously conduct audits and monitor all of their policies, processes and procedures.
Proven Excellence
Teguar Computers is an ISO 9001:2008 certified supplier of high-quality industrial-grade and medical-grade computers that provides an unparalleled customer service experience. Gaining ISO 9001 certification has improved the company's ability to consistently provide its customers with cutting-edge computer solutions that drive a faster ROI and low-total cost of ownership. Adhering to the core principle of putting customer needs first, Teguar's dedication to achieving the highest quality experience possible is not driven by certifications and accolades, but by their innate desire to improve, enhance, and innovate.

The next time you are in search of an organization that delivers high quality products, services, and everything in between, remember to check whether they are ISO 9001:2008 certified.