TS-4010 Series | IP69K Waterproof PC
About the Series
The TS-4010 Series is available in screen sizes from 10" up to 22". These computers are IP69K and NEMA 4X rated, as they are designed for food and beverage manufacturing, pharmaceutical manufacturing, and similar types of environments. These computers come with M12 waterproof connectors made with anti-corrosion metal, to ensure the design is fully waterproof. The Intel Celeron quad-core processer is ideal for use with software frequently used in the food and beverage industry, such as ERP and MES software and other software used for live tracking of data.
Key Series Features
10.4" to 21.5" Touchscreen Sizes
Intel Celeron Quad Core Processor
Stainless Steel Waterproof Enclosure
M12 Cables for Waterproof Inputs/Outputs
Series Features
Waterproof Connectors and Power Supply
To ensure a fully waterproof design, the TS-4010 Series has durable and waterproof connectors. High strength alloy metal is used for the M12 metal connectors. The I/O port connector cable set and power supply are rated IP68.
Longevity Support
Teguar TS-4010 series waterproof PCs have a return on investment. Each computer is made with quality industrial components made to last 24/7, years on end. Teguar longevity support for 5-7 years is available to accommodate the durability of the hardware.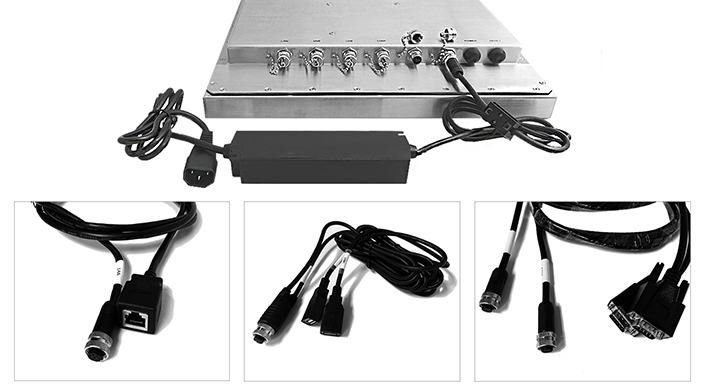 Full Flat Resistive Touchscreen
The TS-4010 Series has a 5-wire resistive touchscreen, so the screen is reactive to many different objects, including any type of glove, as long as sufficient pressure is applied. The full flat front of the TS-4010 Series prevents particle and bacteria buildup which is essential for maintaining a clean facility or clean room.
Optional High Brightness LCD for Outdoor Use
Standard LCD displays are difficult to read outdoors and may not be able to withstand frequent sun exposure. The TS-4010 Series can be customized with a high brightness, 1000 nit LCD, LCD auto-dimming, and sunlight readable optical bonding ensure that users have a quality experience at outdoor computer stations.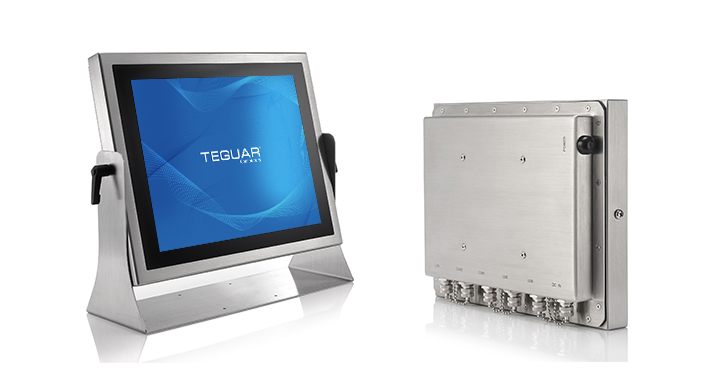 IP66 and IP69K with Optional IP67
The TS-4010 Series is fully waterproof, even down to the I/Os, with stainless steel I/O covers. This PC can withstand daily wash downs and regular subjection to cleaning chemicals. With a rating of IP69K, this PC can handle high-pressure washdowns with water jets.
Highly Durable Stainless Steel Bezel
Teguar waterproof computers are enclosed in SUS304 stainless steel housing. This steel is resistant to oxidization through alkali, acid, or water corrosion, and is resistant to bacterial growth. In places such as chemical factories, where strong industrial solvents are used, you can upgrade this PC to SUS316 stainless steel, which enhances corrosion resistance.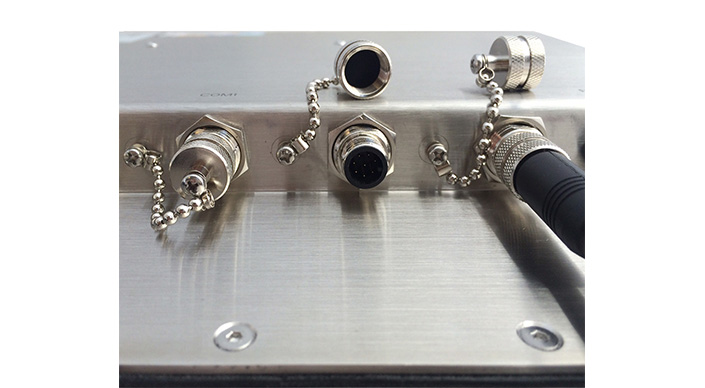 Series Reviews
This series does not have any reviews yet. Read reviews on Teguar's service, support, and customized projects.