TM-5010 Series | Medical PC
About the Series
The TM-5010 Medical Computer Series is available in screen sizes from 15.6" to 23.8". These computers run on a high performance Intel 6th generation Core i3/i5/i7 CPU and they support Intel vPro with options for TPM v2.0 for hardware security. They are 60601-1 4th edition medically certified and have anti-bacterial plastic housings. These medical grade computers have an optional 3.2M pixel camera, battery pack, WLAN/Bluetooth, desktop stand and RFID reader. The TM-5010 Series of medical grade computers are a reliable solution to keep things running smoothly at any medical care center.
Key Series Features
15.6" -23.8" LED Touchscreens
Intel Skylake Core i3/i5/i7 CPU
60601-1 4th Edition Certified
Supports Intel vPro Hardware Security
Anti-Bacterial Housing
Series Features
Latest Medical Certification
The TM-5010 Series meets the latest medical grade certification standards. 60601-1 4th Edition certification incorporates 8KV and 15KV protection, so the computer will not interfere with other electronic equipment or emit dangerous electrical surges to the patient.
Hardware Security
Protection of patient records is of critical importance to modern healthcare facilities. Adding the optional TPM 2.0 (Trusted Platform Module) and Intel vPro will ensure that confidential information is kept private.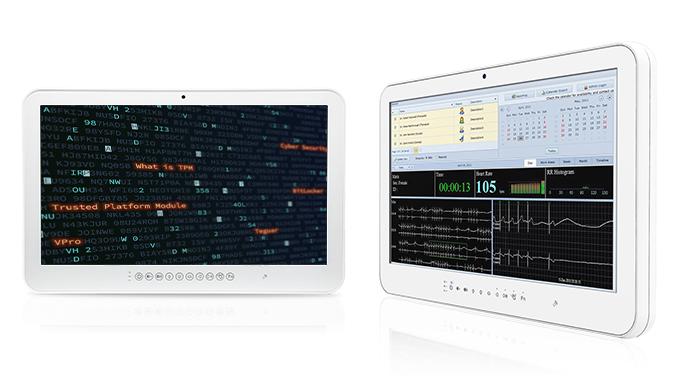 Industrial Components
These computers are built with high quality internal components to ensure the entire unit is durable and reliable. The plastic housing has anti-bacterial properties and is made to withstand frequent cleanings with harsh medical grade cleaning chemicals.
Optional Internal Battery Pack
In mission critical applications, such as surgery, loss of power to your computer could be devastating. An internal back up battery keeps the computer running, should it lose power unexpectedly. This allows you to plug the computer into another power source or properly shut down the computer.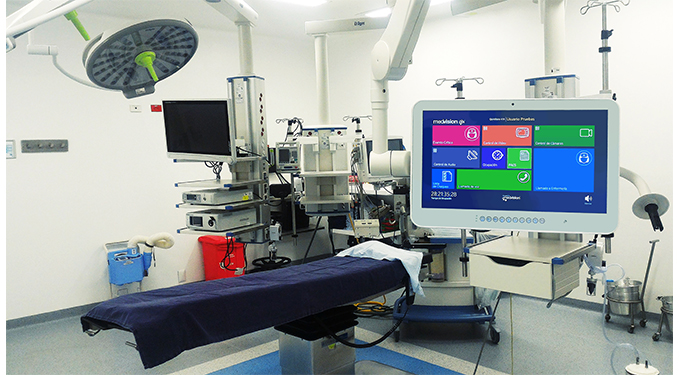 Series Reviews
This series does not have any reviews yet. Read reviews on Teguar's service, support, and customized projects.