TP-5045 Series | Fanless Panel PC
About the Series
The TP-5045 Series of Industrial Panel PCs offer superior processing power, with the Intel 6th gen core i3/i5 CPUs with long life cycle support. They have a compact, thermal design, which includes a rugged die cast aluminum enclosure, for fanless operation and durability in high shock and vibration settings. The TP-5045 Series has the option for PoE (Power over Ethernet) GbE LAN port, to simplify cabling and installation. These computers can have resistive or Pcap touch and are available in screen sizes from 12.1" to 32". Also, these PCs can be upgraded to a sunlight readable touchscreen option, where a high brightness screen is needed. These Industrial Computers are a great solution for applications such as a data hub for your IoT / IIoT sensors, to run your ERP (Enterprise Resource Planning) software, and for a HMI (Human Machine Interface).
Key Series Features
12.1" to 32" Touchscreen Sizes
Intel 6th Gen. Core i3/i5 CPU
Sunlight Readable LCD Option
Optional Power over Ethernet
Series Features
Durable Enclosure and Mounting Options
The TP-5045 Series is housed inside a durable die-cast aluminum enclosure for the harshest environments. These computers can also be VESA mounted or panel mounted, giving you the flexibility to fit these PCs into your environment or change down the road.
Daughter board expansions
For further customization, this model is available with an extensive list of additional features. Some would include additional USB's, additional COM ports, or CANbus option.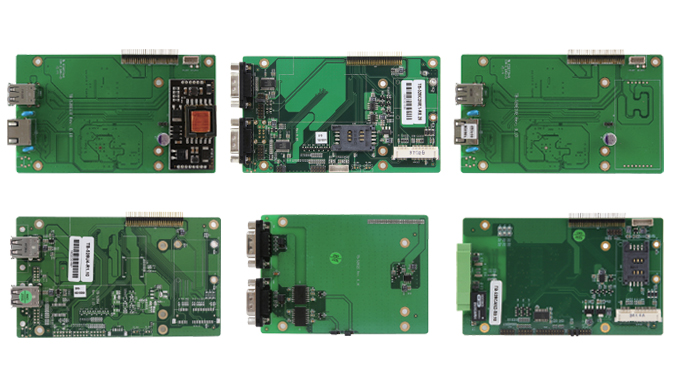 Easy Access Storage Bay
As new software is developed your PC can easily accommodate a larger local storage. The 2.5" storage bay on the back of the unit is easy access, so you san swap out an old storage drive for a new one in just minutes.
Touchscreen and Brightness Options
This screen is available in Resistive, PCAP, or no touch screen at all with glass. Whether the facility users wear gloves, or need a precise easy to use touchscreen, this model is built for any situation. All models can be customized for outdoor use with High Brightness 1000 nits and Optical Bonding.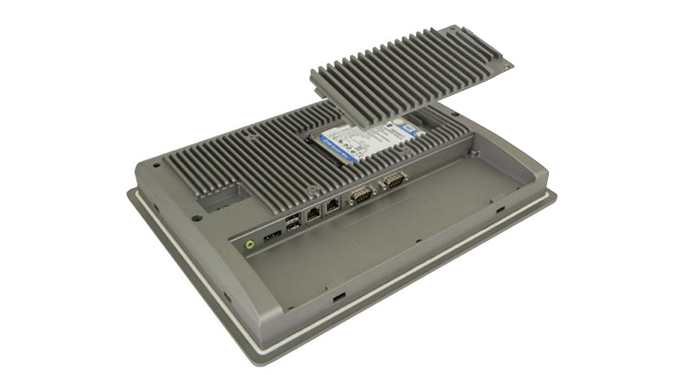 Series Reviews
This series does not have any reviews yet. Read reviews on Teguar's service, support, and customized projects.