TP-A945 Series | Android Panel PC
About the Series
The TP-A945 Series of Fanless Panel PCs is available in screen sizes from 7" up to 21.5". These industrial computers run on a Freescale I.MX6 DualLite ARM Cortex A9 and can operate Linux or Android. These operating systems are perfect for web based applications and can be easily integrated into industrial manufacturing applications. Android provides a cost effective alternative to traditional Windows based panel PCs, and the TP-A945 Series has rugged enclosures and IP65 front bezels, which allows for durability and reliability in any environment. This low-cost solution is perfect for applications such as factory automation, building automation, security, and IoT cloud based solutions.
Key Series Features
7" to 21.5" Touch Screens
ARM Cortex A9 Processor
IP65 Protected Front Bezel
Wide Range Power Input
Series Features
Linux or Android Operating Systems
The TP-A945 Series comes equipped with a powerful and efficient quad-core ARM Cortex A9 processor. These PCs can run Linux or Android, which are ideal platforms for running your own applications or customizing the OS to your business needs.
Compact, Thermal Design
These computers are housed in a rugged die cast aluminum enclosure. They have fanless cooling systems and durability in high shock and vibration settings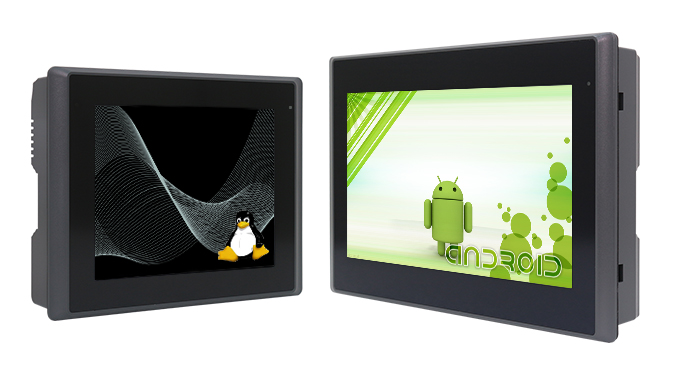 Mounting Options
VESA mount or panel mount available by default gives you the flexibility and option to change down the road.
Variety of Screen Sizes
Available in 7" up to 21.5", you can outfit your entire facility with the TP-A945 Series, to keep things uniform. This allows for easy installation and familiarity.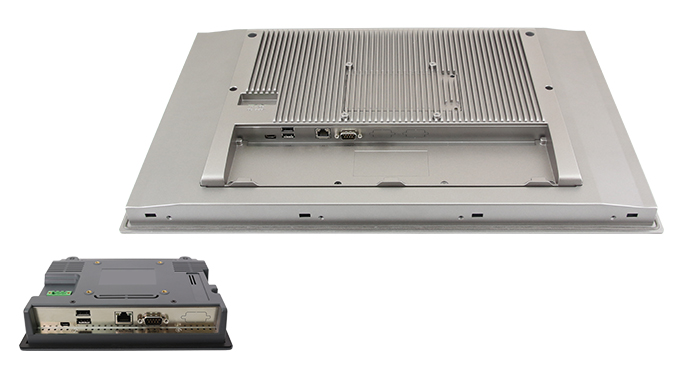 Series Reviews
This series does not have any reviews yet. Read reviews on Teguar's service, support, and customized projects.