TP-5010 Series | Touch Panel PC
About the Series
The TP-5010 Series runs on a powerful Intel Core i3/i5/i7 CPU and is built with industrial-grade components, to ensure the highest reliability. These computers are made to run 24/7 in industrial and commercial applications, such as MES, SCADA, HMI and other IIoT systems, or public kiosks. This series is available in screen sizes from 15" to 21.5", with resistive or PCap touchscreens, and in various screen ratios, so you can fit the perfect touchscreen into your system. These computers can be panel mounted into a cut out enclosure on your production line, machine, or wall, or they can be VESA mounted. The TP-5010 Industrial Panel PCs enable you to fully maximize your business output, by making your processes more efficient.
Key Series Features
15" to 21.5" LED Touchscreens
6th Generation Intel Core i3/i5/i7 CPU
IP66 Rated Front Side
Fanless Cooling and HDD Anti-vibration
Series Features
Rugged, Fanless Design
The TP-5010 series of computers offer a wide operating temperature of -20 to 60C when equipped with a wide temp solid state drive. The unique thermal design of these fanless computers allows them to be protected from dust and other airborne particulates. The absence of moving parts and the incorporation of solid state components makes them perfect for high shock and vibration environments
Robust Set of I/O Ports
The TP-5010 series includes a variety of I/O ports to support almost any application. These I/O ports include 2 x GbE LAN, 4 x USB 3.0, 1 x RS-232, 1 x RS-232/422/485, and 2 x DP. The TP-5010 series is available with optional WiFi + Bluetooth for wireless connectivity.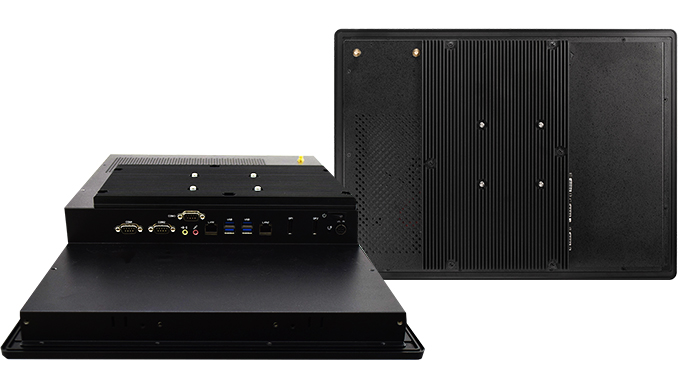 IP66 Flush Front
The fully flush front touchscreen of the TP-5010 series is IP66 rated, perfect for wiping down or light-wash down is needed when installed in a waterproof enclosure.
Performance with Long Life Cycle
The TP-5010 series includes and Intel 6th Gen Core i5 or i7 CPU with long life cycle support from Intel. Also supported is up to 32GB of DDR4 RAM via 2 x 260-pin SO-DIMM sockets. Also, these computers are not only industrial in design, but they are available for a long period of time. There is no need to be concerned about discontinuation or having to go through the process of product selection and qualification any time soon.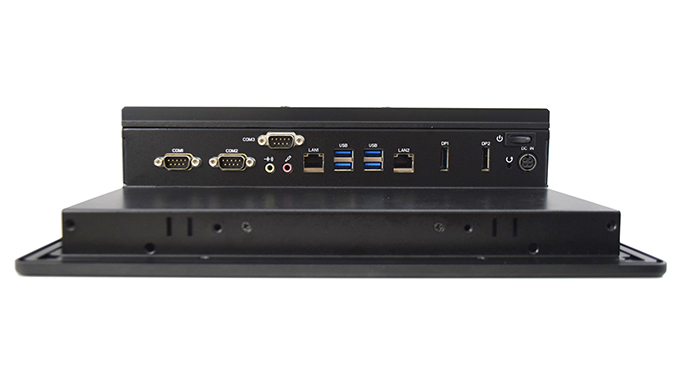 Series Reviews
This series does not have any reviews yet. Read reviews on Teguar's service, support, and customized projects.